Aquana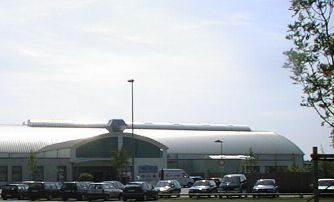 A brand new 'water wold' the 'Aquana' invites you to swim and all kinds of thing what is called wellness in general. It is built to serve 1.000 visitors a day.
Outdoor adventure
The nearby Eifel mountains also offers a lot nature. The Eifel and the 'Hohes Venn' in Belgium have their one flair for spending holidays, go skiing and mountain biking sail on the lake Rursee and what ever is en vogue.
Sports
The air field of Merzbrück is and will be a centre for gliders and modern ultra-lights. There is a school that provides instruction. And of course, there are a lot of sporting clubs for football, (meaning soccer if you are from abroad thinking of football if the player carry the ball in their hands and run :- ), scuba diving, dancing, chess, gymnastics and what have you. There is golf club nearby, round about 4 kilometres, in Eschweiler.
A smoking club ... ?
Even a famous 'smoking club', founded in 1876, invites you to smoke as slowly as possible with a given amount of tobacco. Well, Germany is a free country :=).
Have a walk ...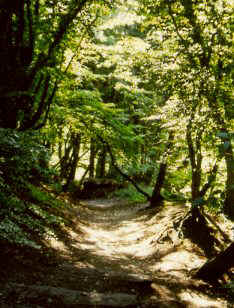 The centre of Würselen also is a good place to walk around, stroll through the small stores which offer everthings one needs for living. It is not the big business but it is local atmosphere, high quality and personal service. On sunny days, street cafes invite to have a coffe or enjoy Italian ice cream.
Playing Golf
In the vicinity, within 8 km, you have a 18 holes Golf Ressort 'Haus Kambach'.
Recreation
You stroll through the valley of the river Wurm and may visit the ruin of the castle "Burg Wilhelmstein", built in the 13. Century. The ruin hosts an old open air theater where in summertime performances are made. And they have a restaurant there in the old ruins where such walk normally ends. Of course, castle were always built in such places where you have a splendid overview over the valley.

Some more impressions of Würselen